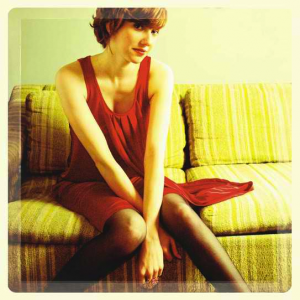 I graduated in 2008 summa cum laude with a Bachelors in Vocal Performance and a minor in Piano and have 10 years of piano and vocal teaching experience with students of all ages and levels.
I have toured nationally with my folk/pop band Bella Ruse (www.bellaruse.com) as lead vocalist and keyboardist for 3 years, opening for artists like Sarah McLachlan, Heart, Metric, and Kimya Dawson.
I teach students out of my home studio in a traditional method (with an emphasis on ear-training, music theory, and note reading) and will teach ages 5-105.  The most important thing I teach my students is a love of music. Everything else follows from this. Child or adult, no excellence can be achieved without it.
When I give lessons to young children I use games, activities, point systems and prizes to keep their learning active and engaged. When I teach voice lessons I teach the "whys" as well as the "hows." In all of my lessons I help my students choose music they enjoy.
Besides cultivating a joy of learning music, I'm also committed to teaching the foundations of technique and music theory to all my students. Whether a student wants to learn in order to play privately in his/her own home, or he/she wants to become a professional musician, the skills I teach my students will prepare them for whatever musical life they will lead.
Specifically, I use Alfred's Basic Piano Library books with all of my piano students and supplement those with other materials depending on each student's interests and ability.
In voice lessons, I use classical exercises and techniques to discover and develop each student's range and strengths to their fullest. The specific songs the student chooses to work on are chosen according to their interests and goals.